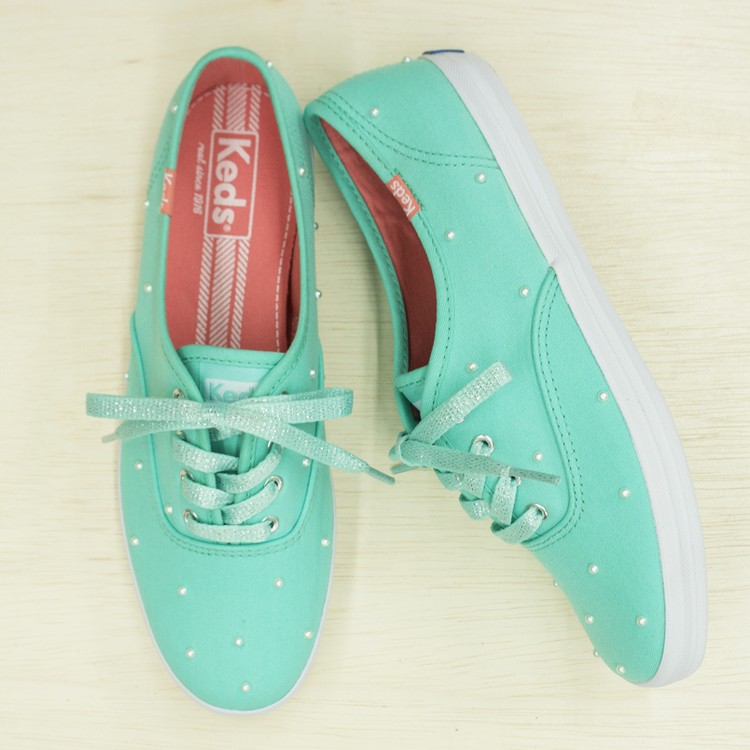 Are you ready to give your sneakers a unique fashionable twist? How about adding some pearls?
Rwbeyondthebox.com,  has come up with a great way to give your sneakers new life with an awesome DIY that will show you step by step how to dress up your sneakers with pearls.
This DIY works best with some simple Keds like those pictured!
Rwbeyondthebox.com shared:
"We are obsessing over this seasons color trend, with Keds Teal. So how about dazzling a pair with a polka dot of pearls. Here are a few easy steps to turn your Keds from playful to dazzling." read more