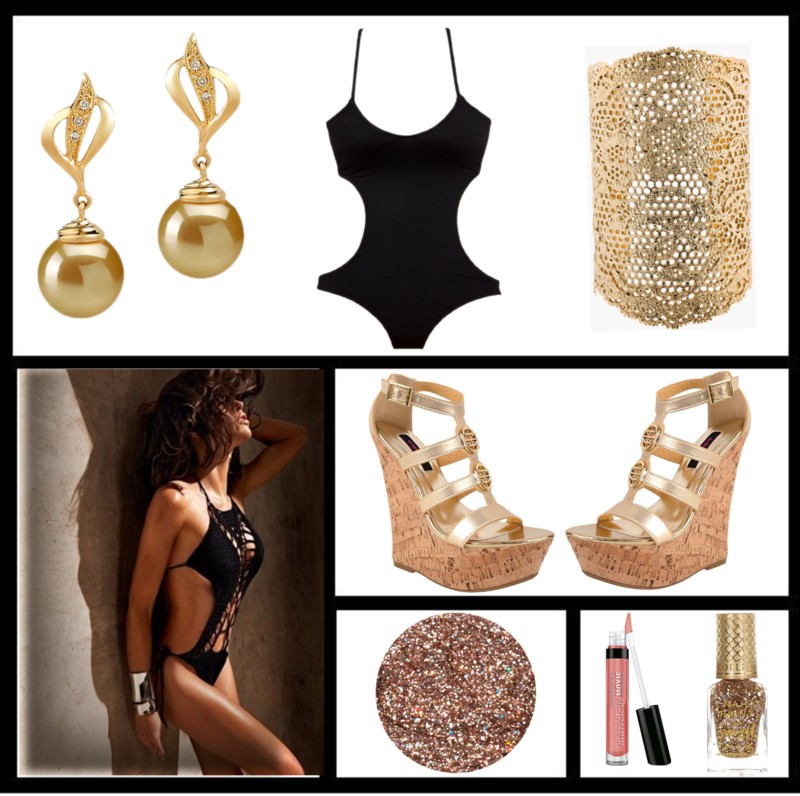 Summer is drawing near and there is nothing more exciting than a pool party where the men look hot, and the women look glamorous, sexy and captivating. There is a simple way to gain this look because true to the saying, "less is more."
A simple black bathing suit is always a showstopper because the color is equated with mystery and power. Black is also a slimming color and accentuates all the right curves. A mono-kini bathing suit is a great style that is very trendy and shows off your sexy sides.
When it comes to shoes, the best look for the summer pool parties are heels, unless it is on the beach, then a great pair of thong sandals will do. Cork wedge heels (a reminder to fashionistas of summer) look great in gold. Gold is very complimenting to the color black because it is a color for winners and those that are confident in their skin and mono-kinis too.
Accessories are a huge part of making your look fantastic! Adding a gold cuff bracelet, and a pair of gold pearl and diamond earrings that are sold at Pearls Only, are a great fit to your sexy and glistening look and we recommend you check out the Damica earrings that absolutely stunning.
Top off your look with natural colors like a pink lip-gloss and your look will be simply amazing.
So get sassy and chic and make a splash day or night!
What do you think of the look? Is it your style?
(Visited 189 times, 1 visits today)