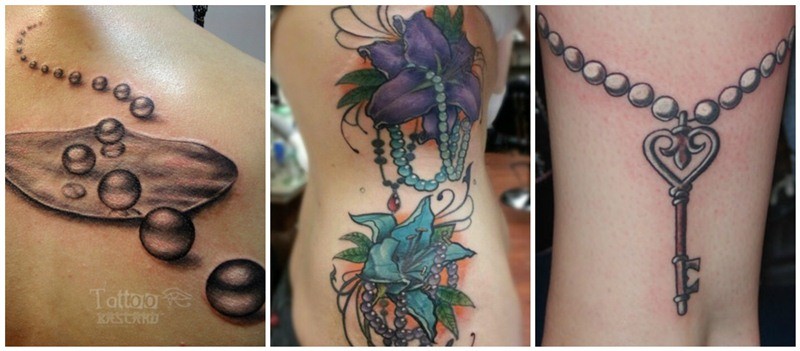 Pearls seem to not only be a stylish trend for this Spring/Summer. We can find pearls on almost everything from shoes to hats and even handbags, but now the trend has gone beyond of favorite accessories… Some very interesting people seem to be placing pearls on their skin—permanently!
What do we mean?
Many people are actually tattooing the precious jewel on their skin for everyone to see. Surprisingly the tattoos are really amazing and quite beautiful. Don't believe us? Check these out!
Above are a few of the best looking pearl tattoos that we have seen thus far and we plan to look for more. We have a funny idea that you are going to like them too.
What do you think of the new pearl tattoo style? Is it art or a mess?
Photo Source: Tumblr
(Visited 1,567 times, 1 visits today)