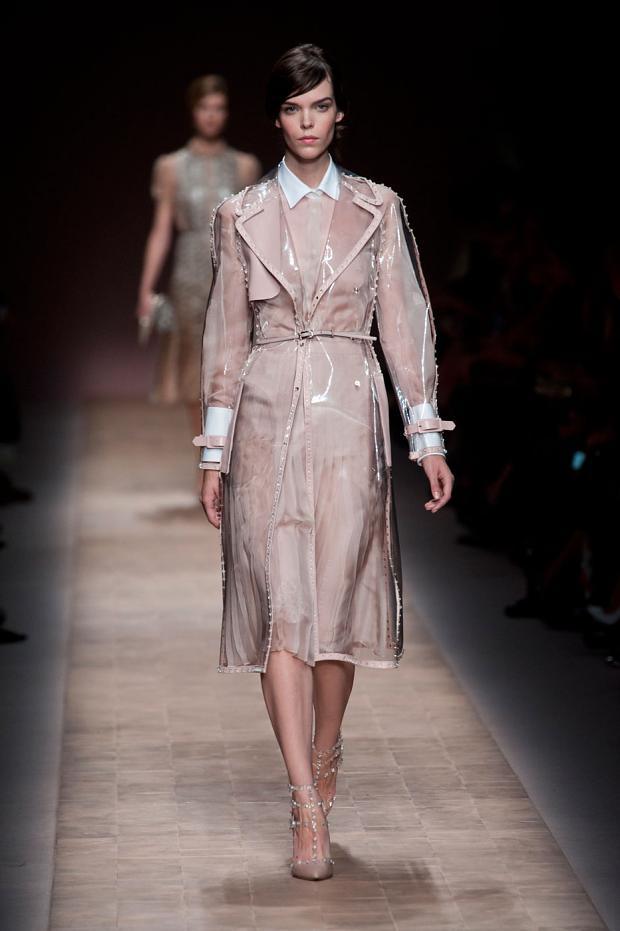 This week we are going to delve into the world of catwalk fashion to help all you fashionistas out there ensure your summer wardrobe is at the absolute height of fashion. What better way to do it than to take a look at some of the worlds most famous and critically acclaimed designers? Ever wondered where your green blouse came from or your stylish new pearl necklace?
Don't be fooled because even if you aren't a follower of fashion the clothes you wear are a direct descendant of the great clothing designers such as Chanel, Christian Dior and Vivienne Westwood to name but a few. Believe it or not, the very clothes on your back now have been carefully selected for you, so we are all followers of fashion.
Christian Dior
Summer 2015: A beautifully modern culture collection
Summer 2015 by Dior has probably been in your wardrobe or in the shops for a while now and there are a few signature pieces inspired by Dior in the high streets. Transparent, pale coloured rain coats are IN and have been a huge hit at festivals already which walked straight off the Dior catwalk. Short mini dresses have also been a favourite of Dior's as well as full skirted ballerina dresses and cut away tops. Girly and gorgeous seems to have been the theme for Dior's summer collection and is being enjoyed by many women still. Like a bit of sparkle? Dior also seemed to favourite heavily sequinned collars. Below are our favourite Dior inspired items you need in your wardrobe.
Chanel
Summer 2015: Khaki Couture
Ahh, Chanel, the brand that never fails to impress. Summer 2015 for Chanel left little to be desired. At the cutting edge of fashion this summer see's Chanel favour a somewhat 'outdoors' theme with natural colours. Using an extraordinary medley of different fabrics Chanel sported block-coloured wool suits, A-Line skirts and long jackets.
Flowers where absolutely everywhere, right from the hems of clothes to the shoulders and hair decorations flowers where literally everywhere. There was also a vast array of wool beanie hats with ostrich feathers. All in all Chanel sported a youthful vitality in its collection without disappointing. Take a look below at our favourite Chanel inspired finds:
Dolce & Gabbana
Summer 2015: Italian fashion at its best
Summer 2015 for D&G was quite simply a glorious celebration of the their great legacy and this incredible designer brand. Never failing to take the world by storm. The 2015 summer collection was inspired by the ballet, and in particular the Accademia del Teatro Alla Scala, whose dancers punctuated the show with performance. Models strutted the catwalks in heavily embellished costumes that consisted of plentiful and multi layer pearl necklaces, corsage and much more. Extreme luxury was evident in this collection through exquisite fabrics, delicate sequins, fitted dresses, silk scarves and epic fantasy gowns. Summer 2015 for D&G was all about craftsman ship and decadence. If you want to incorporate a delicate flush of this beautiful look into your wardrobe try finding some of the below must-haves on the high street.
Jean Paul Gaultiere
Summer 2015: Theatre of fashion
 The bravest of designers JPG showcased stunning and striking pieces of the summer 2015 catwalk show such as the luxe black and cream satin tailoring to a blood red snakeskin trench-dress adorned with crystal studs. Also Madonna's famous conical bra was skillfully re-imagined into a black silk jacket worn with a full white tulle skirt, which won particular favor with the audience who threw the posies left on the seats in the event of the model wearing it. A wedding theme was pretty relevant with whites being favored and a lighthearted sense of humor. You can incorporate a cheeky pinch of JPG into your summer wardrobe with the below essentials.
Valentino
Summer 2015: Dancing between modern and historical
Valentino's summer collection was inspired by love of course, in its purest form. The romantic collection danced between signature pieces to historical and modern pieces favouring velvet dresses with ruffled chiffon – highly romantic materials. The line between fantasy and reality is never clear with Valentino but elegance, sophistication and romance are all common factors in the summer 2015 trends. Corsets, skirts and red velvet dresses made their presence on the catwalk with lashings of embellishment.
When it comes to fashion, you can always follow fashion straight from the designers themselves without having to pay designer prices. With a little creativity and imaginative flare you can style your outfits around the designer trends. You don't have to pay the earth for a pearl necklace or a tulle skirt as you can pick them all up on the high street. With some careful styling and crafting you can work wonders on your look. Moreover, don't be scared to try your hand at a little DIY. Try to embellish your clothes yourself or add a little extra sparkle to one of our existing favourite items. Go on, dare to be different.
(Visited 165 times, 1 visits today)