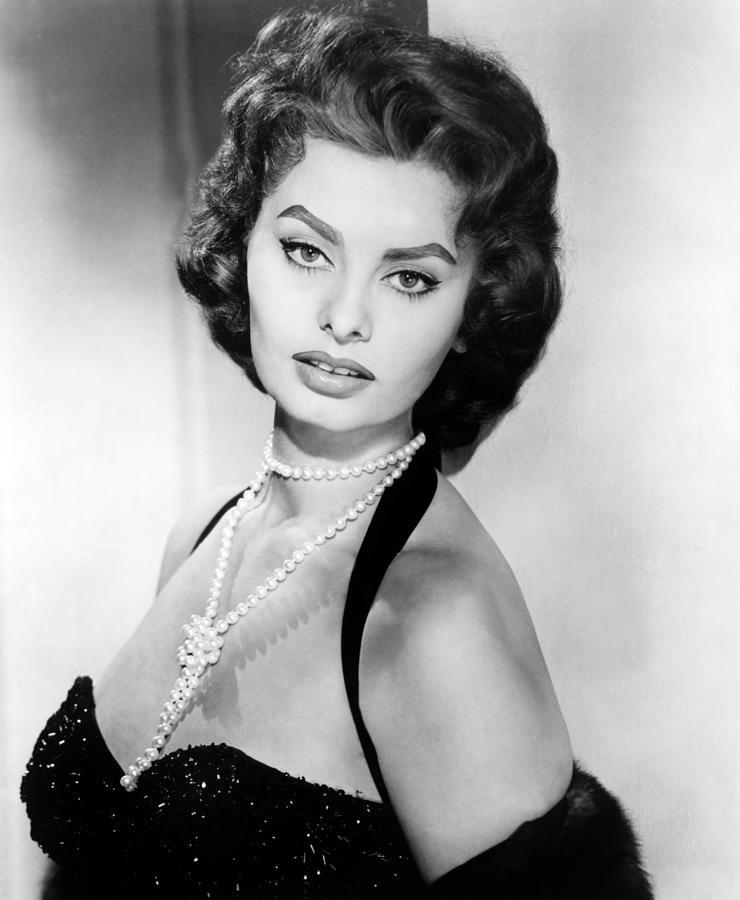 We love to go back and find some of the most iconic women of all time wearing pearls and we have found one definitely worth sharing!
Today's feature is one that we are all familiar with; the international film star and Italy's most renowned and honored actress, Sofia Villani Scicolone (September 20, 1934–).
She is well known as a woman of style and a woman with a great hourglass shape.
We found this stunning 1957 image of Ms. Sophia on Fineartamerica.com dressed in a full on glamorous style with thick eyebrows, perfect curls, and a long opera length pearl necklace.
This is a great example of pearls being a statement piece! What do you think of the image? Do you think that Sofia Villani Scicolone's style is iconic?
You can purchase the image for your print needs at: fineartamerica.com
Photo Source: Portrait Circa 1957 Photograph 
(Visited 579 times, 1 visits today)