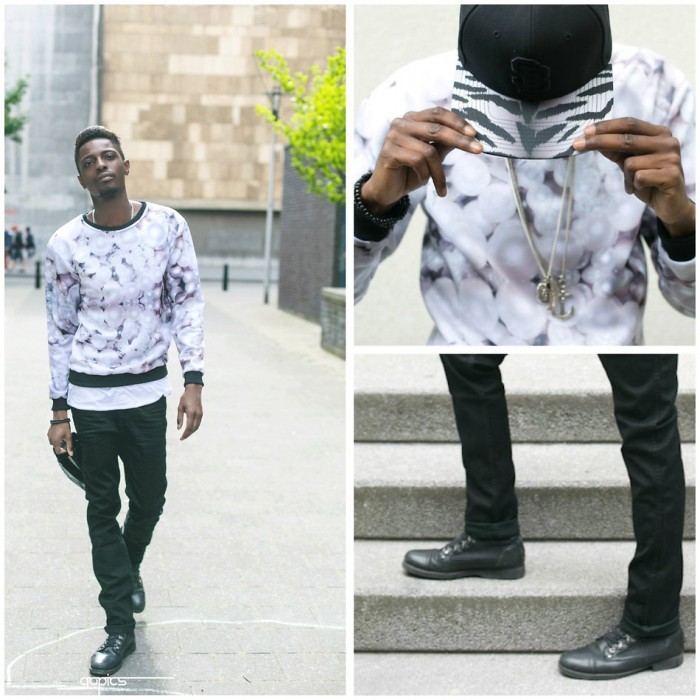 This Fashionisto was chosen as our "Fashionisto of the Day in Pearls" because he showed us that not only women can wear pearls with great ease but men can too!
Jon The Gold, style blogger ofhis self-titled blog, showed off his urban style with a great combination of tiger and pearls with his The Public Image Sweater and One Love Board Shop Hat. You can never go wrong in black and white. The shoes and sweat shirt are on point and he definitely owns his style.
We think this Fashionisto looks great and we are sure that you will love his look as well.
What do you think? Does he look chic?
Visit Jon the Gold at his website: www.jonthegold.com
Photo Credit: www.jonthegold.com
(Visited 190 times, 1 visits today)