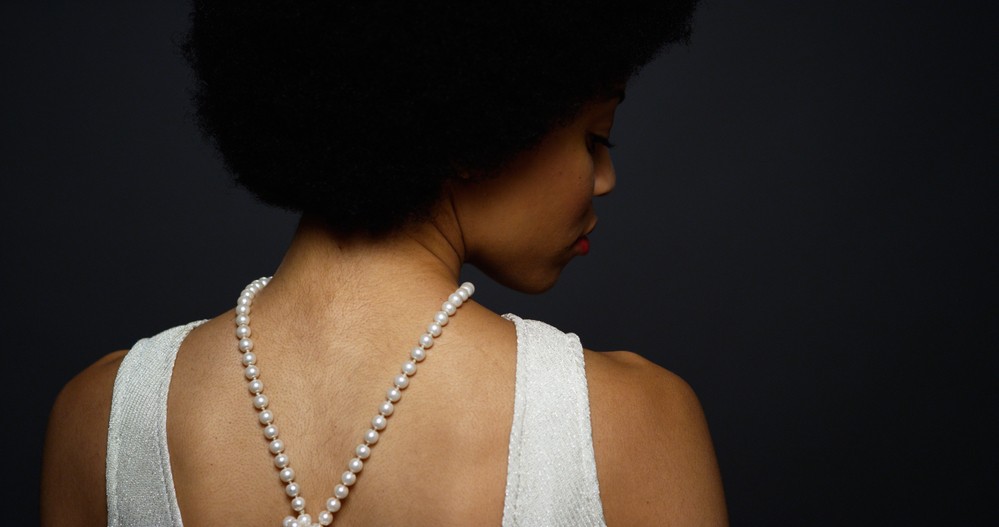 We, at Pearls Only, are forecasters of stylish must-haves items! This causes us to be constantly searching for items to add to our collection of great clothing and accessory items. We always look forward to sharing with you clothing and accessories that you are in need of for your growing wardrobe!
Today in our "Pearl Mix & Match" we are going to show you a pair of jeans that are so laid back they become ultra-cool, and a pearl necklace that is the perfect statement piece. The great combination of these jeans by zooshoo.com and beautiful pearl necklace by Pearls Only is a fashionable look for everyday!
What we like about these Keep Calm Jeans is that the loose boyfriend jean design with regular fit allows you to just slip them on with no stress. Adding a loose fit blouse can create a boho chic style that will make you the most fashionable in the everyday hustle of life.
The best accessory for these ultra-chill jeans is a llusion Necklace – White A 4-8mm Freshwater Pearl Necklace from Pearls Only because it creates the illusion of pearls floating on your neck which is quite amazing.
How to Wear
To make a look complete and totally in style wear with a pair of dangling pearl earrings, a loose fit top, black stilettos, and a bold moto jacket. This look will not only be completely flattering to your body but it will be effortless to wear.
You can find these cool jeans at zooshoo.com for $65.00 and the gorgeous necklace at Pearlsonly.com for $45.
What do you think of this cool accessory combination? How would you style the items? Would you invest in the items in our Pearl Mix and Match?
Are you interested in seeing more fashion-forward trendy clothing? Let us know…
Photo Credit: Pearls Only// zooshoo.com
(Visited 147 times, 1 visits today)