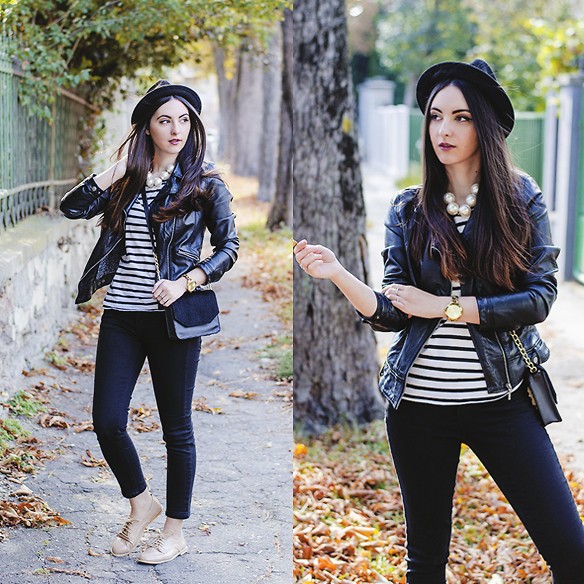 This Fashionista was chosen as our "Fashionista of the Day in Pearls" because she is "Easy Kind of Chic" with pearls.
Nicoleta, style blogger of Oteea Land, showed off her style with a wool hat from H&M, a faux leather jacket from Zara, a striped top, black jeans by Tally Weijl and a chunky pearl necklace by FrontRowShop.com.
The basic black and white will NEVER go out of style and stripes have a way of taking the awesome color combo to an edgy and daring level.
We think this Fashionista looks stylish, and we are sure that you will love her look as well. read more