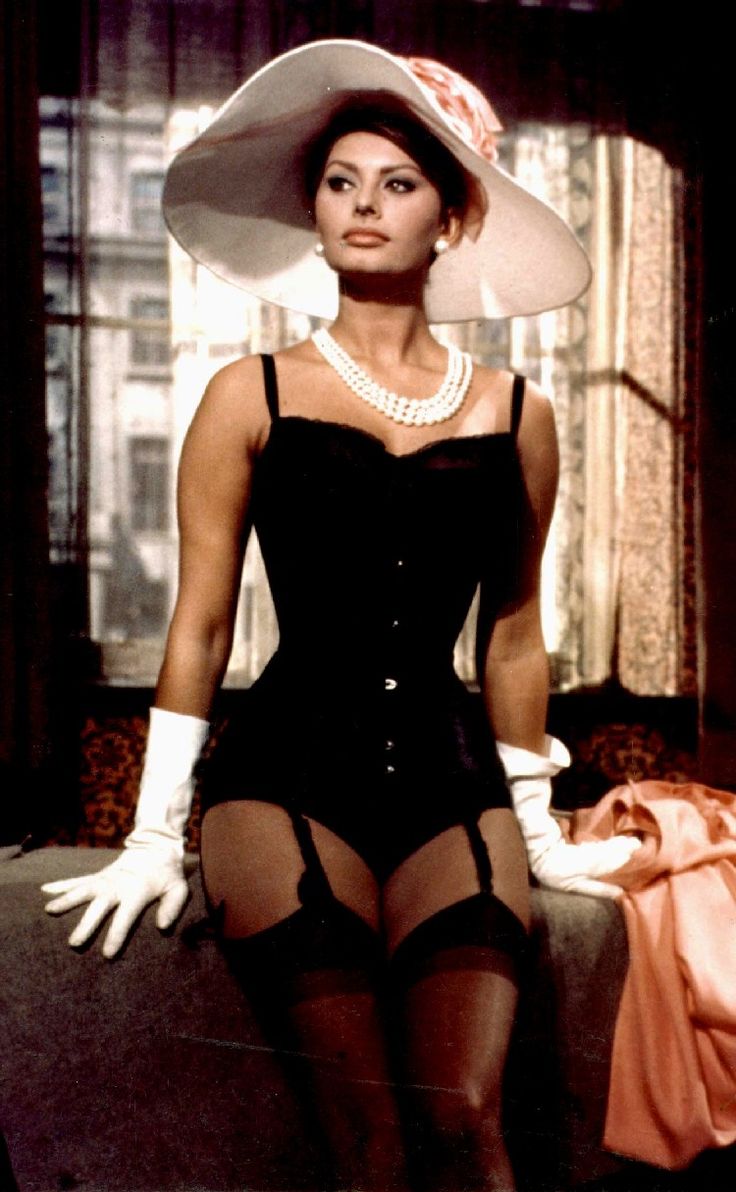 We love to go back and find some of the most iconic woman of all time wearing pearls and we have found one definitely worth sharing!
Today's feature is an international film star and Italy's most renowned and honored actress.
Italian actress, Sofia Villani Scicolone (September 20, 1934–) is a woman of style best known for her acting in, Houseboat, That Kind of Woman and It Started in Naples.
She is also known for her amazing fashion choices. You can go through image after image of the beauty and you won't find the star's style slipping into boredom.
We found this stunning image of Ms. Sophia wearing black lingerie, a black corset, white gloves, oversized pink hat and a darling pair of pearl earrings and layers of white stands!
This is a great example of pearls being classy and sexy! What do you think of the image? Do you think that Sofia Villani Scicolone's style is iconic?
Photo Source: media-cache-ak0.pinimg.com
(Visited 610 times, 1 visits today)