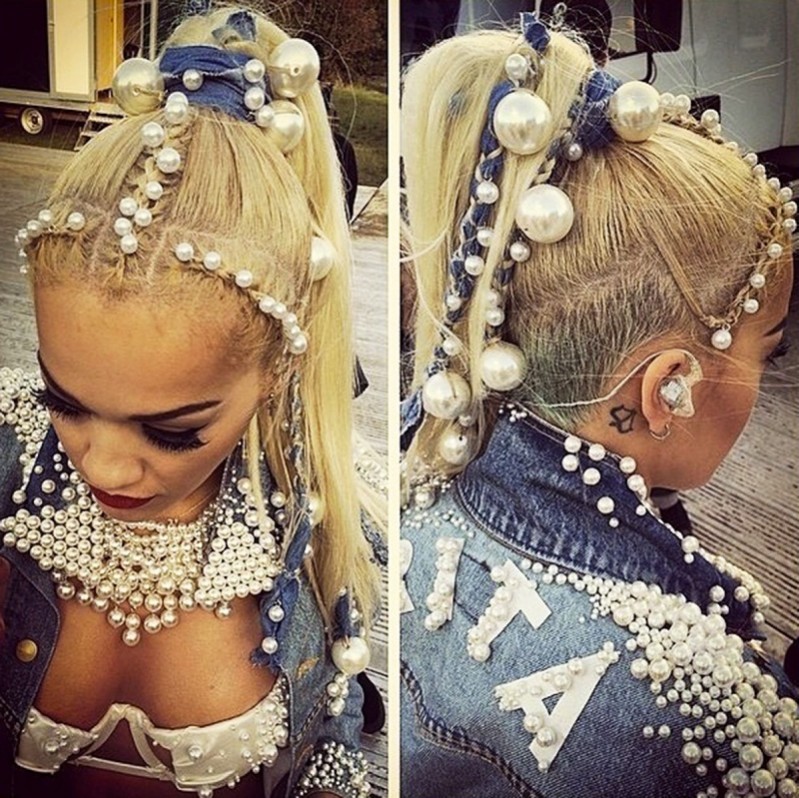 We love a lady who can wear her pearls anyway and anywhere she wants, and Rita Ora is just that lady!!!
The "How We Party" singer showed off her pearl style at the V Festival, where she accessorized her complete look with denim and pearls from head to toe.
On Instagram, there were multiple images of the star looking amazing in a pearl-encrusted bra and jeans customized by Katie Eary along with an outstanding pearl necklace and pearl accented jeans.
Her hairstylist, Chris Appleton, was the one who really make the look amazing! He actually took time out and weaved in pearls and strips of denim into her high ponytail.
Even some of her background singers were dazzled in pearls.
What do you think of this look?
Photo Source: Instagram// www.mtv.com/news/1902167/rita-ora-pearls
(Visited 226 times, 1 visits today)