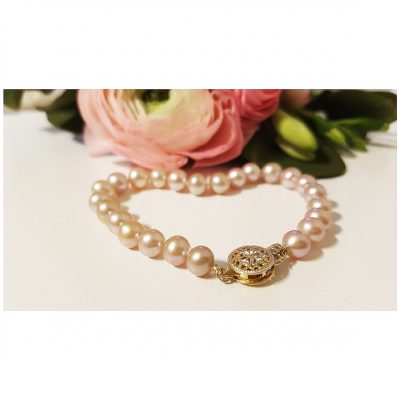 For most of us, it's that time of the year when you start thinking about the perfect graduation gift ideas for your loved one. Every end is a new beginning for those who strive to build a future. PearlsOnly thought of seven unique graduation gifts that will be highly appreciated by your daughter, grand-daughter, sister, niece, or cousin, no matter what age she is. Whether is the high school, college, or university graduation moment, we celebrate it with a proud heart.
Finishing another or the final year of study is a remarkable accomplishment, definitely worthy of celebration and adoration. So cap off the moment with a memorable graduation gift, that will last for years!
7 "HATS OFF" GRADUATION GIFTS
For this kind of celebration, we highly suggest picking graduation presents that can be used for years to come and what other better way to show your appreciation than with a pearl jewelry? It can also become a lovely family tradition to offer to your sweet girl a special gift to show your appreciation for all the hard-work. At one graduation you can offer her a pearl bracelet, next year a pearl necklace, so in the end, you end up completing a lovely set that will be kept and worn with love. The sentimental value will be incommensurable!
1. The Pearl Pendant in Katie Heart Black
If you want to celebrate your graduate's milestone achievement with a meaningful gift, then you should really take advantage of the Graduation Offers we prepared for you. We picked a few items from the Red Tag Sale that will really make your graduate heart melt. For example, this Pearl Pendant in Katie Heart Black with two cubic zirconia accents. This would be a lovely graduation present that can even be worn at the graduation party or at a family gathering.  So don't hesitate! It is perfect as a high school graduation gift!
2. Pearl Pendant in Luella White
This White Japanese Akoya Yellow Gold Pearl Pendant is truly special and elegant. Did you notice the two diamond accents which lie within the twists of the pendant and capture the luster from the pearl? Sophisticated and graceful at the same time, this pendant is the ideal college or university graduation gift. In case she's planning to attend the prom, then this pendant will beautifully adorn her neckline.  Pick this gift and you'll see the excitement in her eyes!
3. Pearl Earring Pair in Misha Black
If your girl is a real earrings lover, then you won't fail to surprise her with this Japanese Akoya Cultured Pearl Earring Pair in Misha Black. The 14K white gold earring and their length defining chains show a unique top base with an interesting cutout design. Out of all the graduation presents, pearl earrings represent the most preferred gift. This pair of black pearl earrings will definitely bring her a lot of compliments! We recommend them as a university graduation present.
4. Pearl Earring Pair in Pink
Life is brighter in pink! The rarest in pearl earrings, the Pink Freshwater Pearl Earring Set is a must-have in any lady's jewelry case. They are a sweet and beautiful graduation gift, perfect for all ages and graduations. Plus, this pair of pink earrings goes well with basically any light-colored prom dress. She will be thrilled to wear them, especially because they will come from you! 
5. Pearl Bracelet in Lavender
Celebrate your graduate's milestone achievement with a meaningful gift like this Cultured Pearl Bracelet in Lavender. Looking at her wrist, she will always remember the special moment and what it symbolizes. The delicate display of the 6-7mm pearls shows the delicate and feminine side of every girl who is looking to add a little bit of glam to her appearance. This pearl bracelet would make a terrific college graduation gift! Wrap it with love and let it shine on her!
6. Pearl Necklace in Tin Cup White
This kind of pearl necklace is absolutely charming and chic for a young lady who just graduated college or university. The pearls are just the right size to lay in a subtle and classy manner. One of our clients said: "this was a gift for my 14 years old niece and she was thrilled to receive her first pearls. They were just lovely and the perfect gift for her." So, you might as well consider it for younger ages too. Surprise your fresh graduate with this Freshwater Cultured Pearl Necklace in Tin Cup White!
7. Pearl Bracelet in Donna Multicolor
Wish her "good luck" in everything she plans to do next with this playful, yet elegant Pearl Bracelet in Donna Multicolor. If she has an easy-going and gentle personality and a bright wardrobe, then this bracelet is the ideal graduation gift for your sweetheart. This soft and mellow blending of pink, lavender, and white pearls adds a unique twist to this piece. She will definitely appreciate your gift and wear it with a precious smile on her face!
In the end, we hope our graduation gift ideas were helpful enough for you and your family. Family gifts are the most precious ones because they are loaded with the most sincere feelings. And when it comes to graduation gifts, they make a statement! We care about memories, traditions, happy endings, and new beginnings, and pearls have a distinctive way of expressing all the feelings driven by them. They will always know how to represent a story, a journey, or an accomplished dream.
(Visited 95 times, 1 visits today)